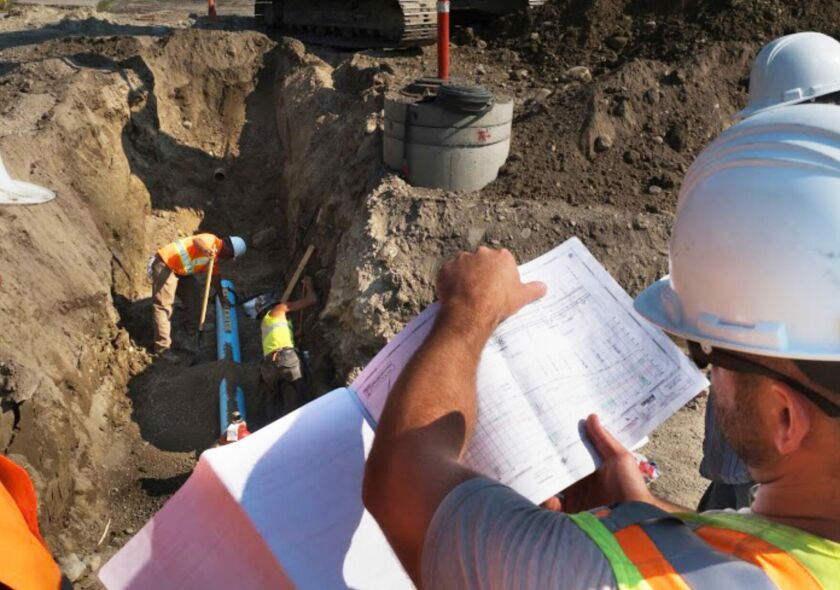 Opportunities
Growth at Urban Systems is different from other firms. There is no ladder to climb. We do not have defined duties for specific roles. Instead, we give you the freedom to plug into work that plays to your strengths, regardless of title. Ours is a networked environment, where success is measured based on contribution, not on position, title or experience.
So much to explore
This is a great opportunity to work with diverse, integrated and fun teams on a wide variety of projects of various types, sizes, locations and clients. At Urban Systems, you will work across disciplines and learn about different aspects of industry and project work.
Learn from the best
Close collaboration is absolutely integral to our success. Here, you'll work with – and learn from – some of the best minds in the industry. Our range of knowledge and skills makes us complete, but the mutual respect we have for each other makes us great.
Find your sweet spot
You are not put in a box, given a label or micromanaged. We will trust you to run with meaningful initiatives, encourage you to flex your creative muscles and expect you to drive results. We will also provide the flexibility and balance you need to maintain your life outside of work.
PASSION FOR CONSULTING
What we're looking for is a consulting mindset. That means a passion for finding solutions and providing excellent client service in a fast-paced, entrepreneurial environment. You must be self-directed, able to take initiative, not afraid to ask questions and eager to collaborate with others.
Our Hiring Process
First Contact: Did you find a role you're interested in? Or would you like to be considered for future opportunities? Send us your resume for the specific job you're interested in, or submit it to the Join the Team (General Application) posting.
Introduction: We strive to review all resumes in a timely manner. If you applied to a job or submitted to the General Application posting, we'll get back to you in a couple of weeks. If you meet the needs of a current or future opportunity, we'll be in touch to arrange an initial phone or video interview, to learn more about each other and chat about the role. We use this as an opportunity to learn more about you and answer any questions you may have about Urban Systems, our culture, and if our needs and your career goals align. This interview takes approximately 30 minutes.
Meet the Team/In Depth Interview: We'll invite you to join us for an in-depth interview where you will meet other team members and your launch coach. This is a great opportunity to ask questions about the team and what it is like to work at Urban Systems. We will focus on situational and behavioural questions to learn more about your past experiences, values, and career interests. During this time, you may receive an office tour, meet other colleagues, and have an opportunity to get to know Urban in a more informal discussion. This in-depth interview and meet and greet can take anywhere from one to three hours depending on the role.
Testing your Knowledge: For some positions, we may have you complete testing in the office, or you may be able to take home a test that you can complete at a time that best works for you. It is essential for us to understand your skills for the role you are applying for.
References: We typically ask you for two to three references from past employers.
Welcome: We are confident we have learned enough about each other and you will receive a formal offer letter. Upon acceptance, you will receive an invitation into our onboarding platform.