Engagement
Community and stakeholder input was integrated throughout, and services and fees were compared with other cemeteries in the region.
A Gathering Space
The landscape includes a central gathering space with an arbour adjacent to scattering gardens. Columbaria along a walkway are integrated with trees and benches, and a green burial area provides an alternative burial option that was not previously available in the community. Planting throughout the new portion of the cemetery and looping pathways will make this a more attractive and comforting place for future visitors.
Design & Construction
Our team worked on the detailed design and construction administration of an expansion to Woodlawn Cemetery. Our civil team improved site drainage.
LANDSCAPE ARCHITECTURE
Humans need contact with nature. Our team weaves creative and sustainable design into the built environment to create places that attract people for diverse activities. We start by learning about the ecology and condition of the site—understanding its traditions, resources and materials—and we work to express the natural heritage, social and cultural values of the space. Our solutions incorporate innovative techniques such as rainwater management to foster resilience, regeneration and value in community and place.
MEET THE TEAM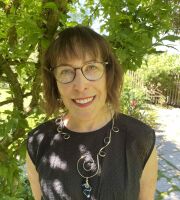 Catherine Berris
Community Planner and Landscape Architect
Shasta McCoy
Landscape Architect and Ecological Designer
Gustavo Manzano
Landscape Designer
Jeryn Mackey
Landscape Designer