The Urban Systems Foundation team at our Yaletown office in Vancouver sponsors Street2Peak, a project that takes youths to stunning international locations for challenges that are both physical and mental. The majority of the students who experience a Street2Peak expedition are from Vancouver's Streetfront Alternative Program based out of Britannia Secondary School.
"Street2Peak is the largest field study project ever done by a Canadian school," says Trevor Stokes, an instructor with Streetfront.
Over a period of 10 years, this program will have taken at-risk youths on five magnificent adventures, interspersed with year-round training, marathons and camps to build up their endurance and resilience. On their travels, they meet Indigenous youth across five continents, participate in rigorous and demanding expeditions, and grow their leadership skills. As a cohort, they share their experiences with students around BC, inspiring others to "believe in themselves and know that it doesn't matter where they come from – what matters is where they go".
The Yaletown Foundation team supported Street2Peak's first trip in the series, to Africa's highest mountain, Mount Kilimanjaro, Tanzania in 2015.
"Streetfront was the first school in Canadian history to summit the peak," shares Trevor.
The Foundation team followed up with support for Street2Peak's second journey in 2017 to Torres del Paine National Park, Patagonia, Chile.
Our Foundation's support helps students who would not otherwise have a chance to participate in such life-changing opportunities. They get to fly across an ocean, experience a different culture, and be inspired to a future in which anything is possible! And so, this year, the Yaletown team was eager to support Street2Peak in yet another adventure…
Mount Aspiring National Park, New Zealand
In March 2019, Street2Peak embarked on their third journey. The youths backpacked the Rees-Dart Track within Mount Aspiring National Park, part of the Te Wahipounamu World Heritage site near Queenstown on New Zealand's south island. After the trek, they travelled to Rotorua on the north island, staying at a wharenui, a Maori communal house. Here's a summary of how they spent their days.
March 19
The group backpacked from Shelter Rock Hut over Rees Saddle to the Dart Hut and campsite.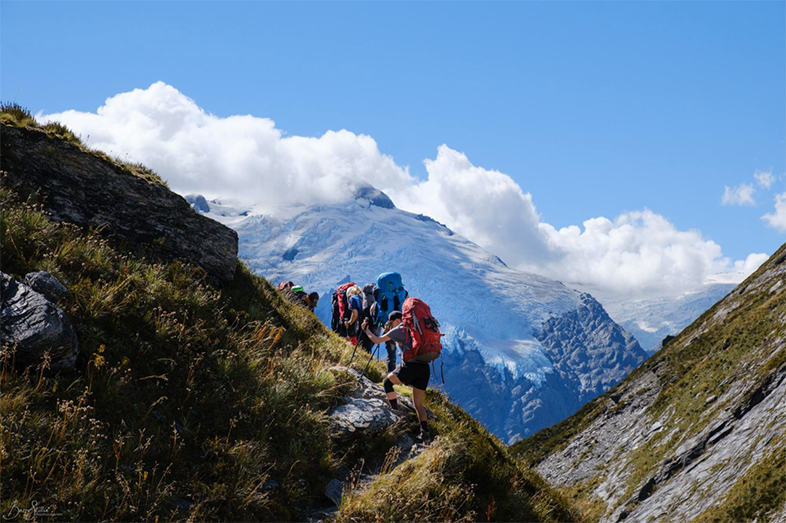 March 20
They hiked to the birthplace of the Dart River and up to the Cascade Saddle.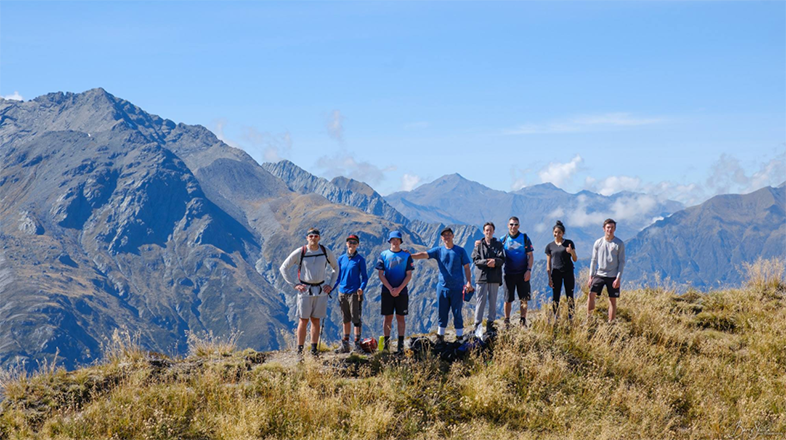 March 21
They hiked from Dart Hut to Daley's Flat Hut.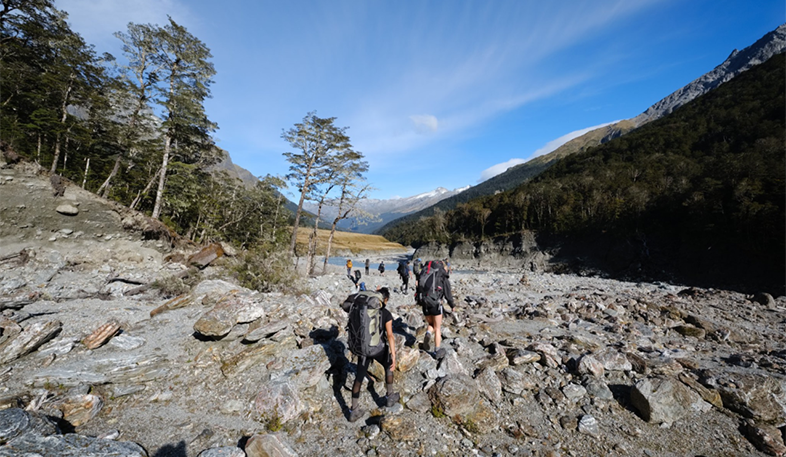 March 22
Their last day on the Dart Track.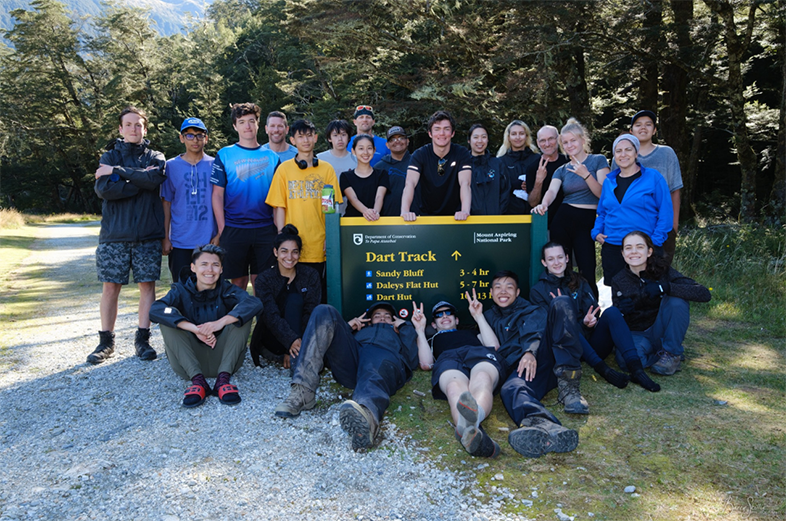 March 23
The group left Queenstown for Rotorua. They received a very warm, traditional Maori hongi welcome, in which two people press their noses together and sometimes touch foreheads at the same time.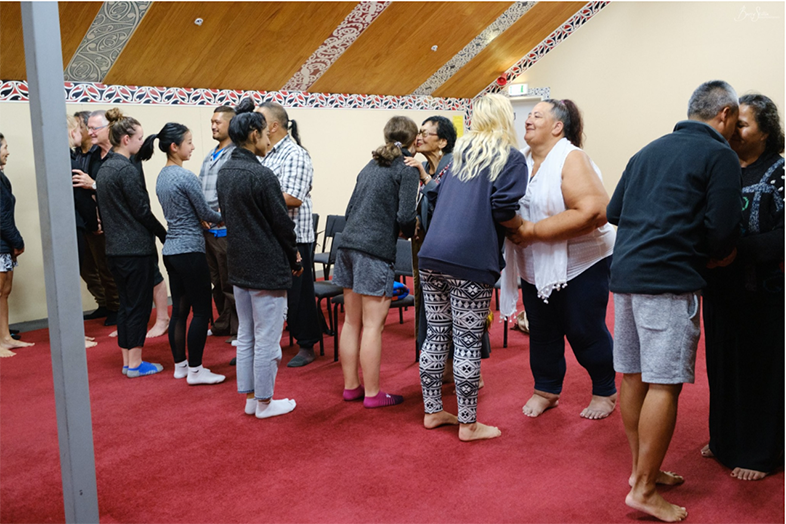 March 24
The youths learned the haka, a Maori ceremonial dance. "To understand its meaning and purpose was extraordinary and an honour."


March 25
The group hiked the Tongariro Alpine Crossing which passes over the multi-cratered active volcano, Mount Tongariro.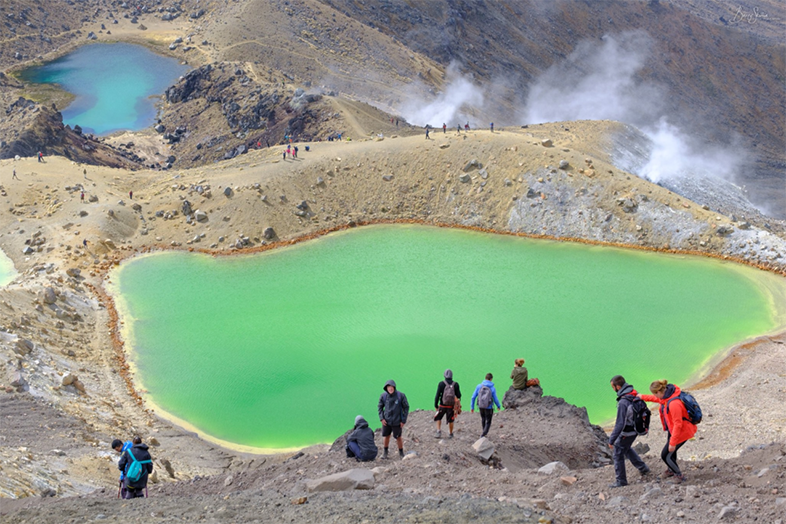 March 26
They explored the beach and community surrounding Mount Maunganui, a suburb of Tauranga.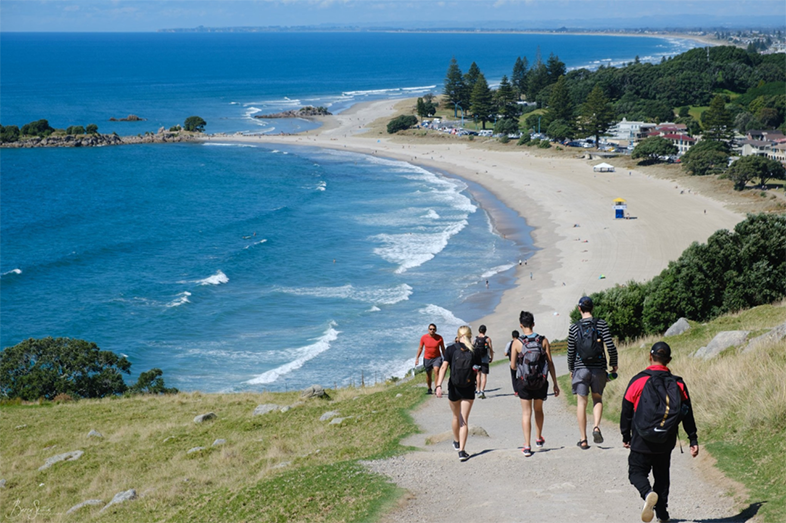 March 27
On their final day in New Zealand, the group acknowledged the constructiveness of their group's relationship to the larger community and to the whole of humanity.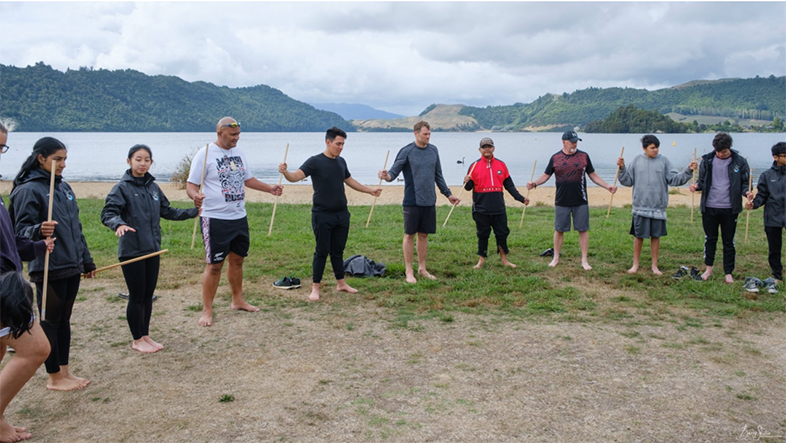 See many more of Street2Peak's stunning photo albums from their New Zealand trip on Facebook.
Another Vancouver Marathon for Streetfront
Between the Street2Peak adventures, the youths have an extraordinary educational program with Streetfront. Based out of Vancouver's Britannia Secondary School, Streetfront is an alternative education program for 22 at-risk youths between grades 8 to 10. In addition to traditional education, the program emphasizes physical activities and outdoor experiences.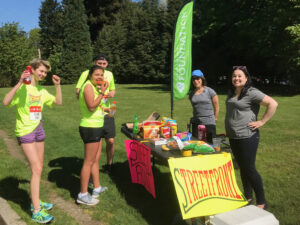 The Foundation backyard team at our Yaletown (Vancouver) branch has supported various Streetfront activities and programs. At the 2019 Vancouver marathon, Shannon Knight, Sherilyn Calder, Bob Mack and Blair Smith provided Streetfront runners with refreshments at two different locations while cheering them on in the full and half marathons.